Submit Guest Post – Education Guest Posts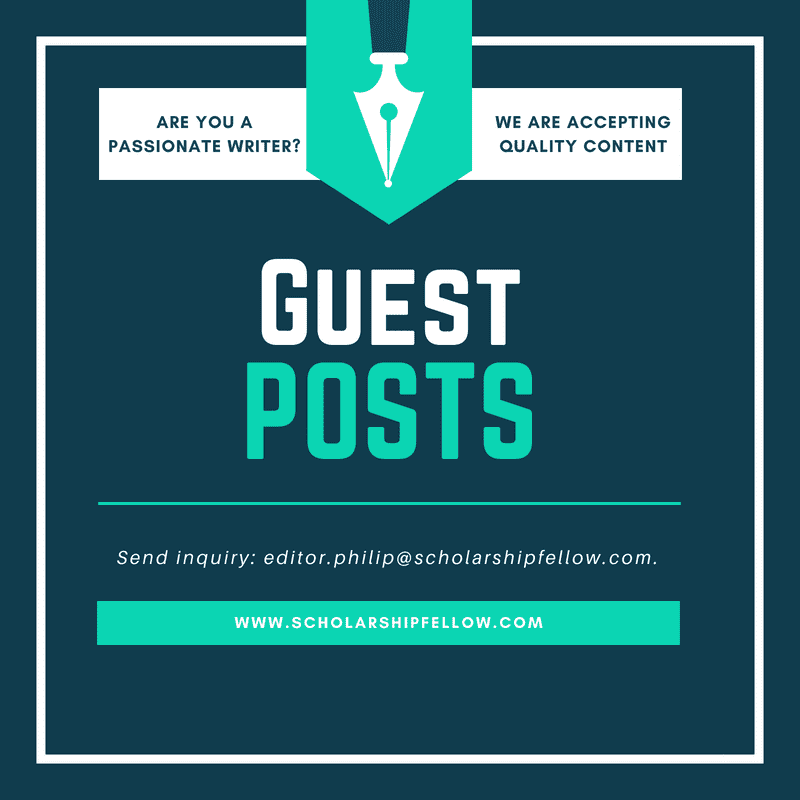 Scholarshipfellow.com loves to publish well-researched articles including convincing intext citations. If your article is closely related to education, career advice, students and university life or entrepreneurship then please proceed and submit your article for consideration today: editor.philip@scholarshipfellow.com
Please make sure your article strictly follow our community guidelines.
Education-related Guestpost Guidelines:
You should consider any special knowledge, experience or skill that you possess and are applicable to making an informative blog guest post for education experts, teachers, students, and professionals. The main goal of scholarshipfellow.com is to inspire, engage and inform aspiring and new members of the educational community. You need to make sure your blog guest posts:
Has interesting, novel and relevant education or career-related informative content.
Career-advice related guest posts
Student or University life-related guests posts
Entrepreneurship related guests posts
Note: Please include citation links from top authority websites for the defining terms used in your guest post and also for the quoted facts and figures dependable on records.
Criteria for Guest Post Articles:
It is important to take note of the following before submission of your guest post to scholarship fellow:
The originality of Content: The guest posts for scholarshipfellow.com should be unpublished work and original. If in case, we found that your content is not original then you will be instantly banned from accessing this site. Make sure your guest post article must have at least 600 words.
Good quality Backlinks/Citations: We love in-text citations and if your article lacks it then there is a high chance of rejection. Please make sure your article is well researched and include multiple and relevant citations from a top journal or top article websites.
For proper accreditation, you should include a bio of 2-3 sentences. You are also free to include the link to your blog if applicable as well as any other material related to the teaching or education expertise.
The articles should have an actionable message that will inspire the readers within the education community to follow suit and also in sharing their experiences and reactions with the scholarshipfellow.com and beyond.
When submitting your guest post to scholarshipfellow.com, kindly send your article to editor.philip@scholarshipfellow.com.The subject line should be Guest Post Submission.