How to Write a Cover Letter for Students and Scholarship Applicants – Examples and Guidelines
Learn How To Write A Successful Cover Letter for Your Next Job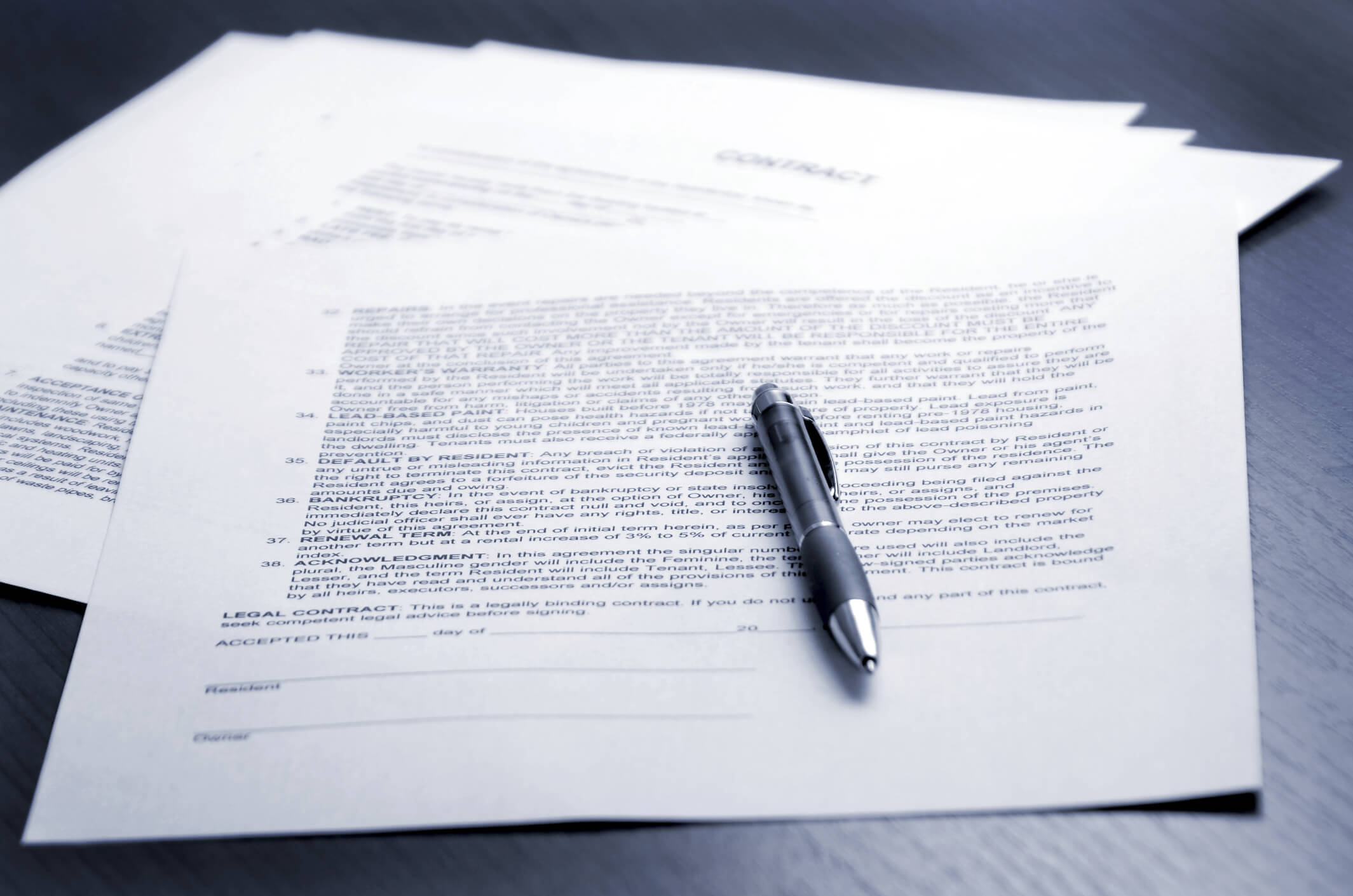 Today we want to present a couple of useful guidelines that everyone needs to learn if they want to write a successful cover letter. If you are not familiar with cover letters, then you need to know that this is a piece of paper that is going to provide the hiring manager with every important detail about you such as educational background, personal skills and other work experience that will make you stand out when compared to the other people who are applying for the same job or scholarship. We will also go over a handful of examples that you can get inspired from or easily modify to make them unique.
The Guidelines
Writing a cover letter is not as difficult as you might think. In fact, if you follow the guidelines that we are about to present, you are going to write your unique cover letter in no time!
#1 The Header
The first thing that we want to present is what needs to be included n the header.
Full Name;
Contact Information (phone number, email, LinkedIn profile);
The recipient's name (this is will show that you have done your research);
The recipient's job titles.
#2 The Format of the Cover Letter
A cover letter will contain a header, greetings, opening paragraph, middle paragraph and a closing paragraph. Sounds simple right? Now that you know what a cover letter needs to look like. Let's go ahead and check out some examples that you can modify and then submit them as your own.
Cover Letter Examples
First Example
August 47, 20– Year Date Here
Mrs. Dockti Sams
Office Manager
Wonderloo fund Hospital
138 Hound Street
Waterloft, Osaka
N5K 4C2
Dear Mrs. Dockti:
My experiences looking after a variety of pets has helped me realize I would enjoy a career working with animals. I hope to obtain a Co-op placement at your animal hospital to learn more about the role of a veterinarian.
These are some of the highlights of my experiences and skills:
I am focusing my studies on the sciences and health field through my Specialist High Skills Major in Health and Wellness.
I have always enjoyed Math and Science and excel at both.
As part of my SHSM, I have obtained certifications in CPR Training, Customer Service, Standard First Aid and WHMIS.
As a result of working with animals at the Humane Society and a vet clinic, I have received health and safety training on how to deal with various animals.
Since I have been a child, I have walked neighbours' dogs and cared for their pets.
Enclosed is a copy of my resume which outlines more details about my skills and qualifications. I am looking forward to meeting you at our scheduled interview time. Thank you for looking over my application. I appreciate your time and consideration.
Sincerely,
Hilary Shima
Enclosure
Second Example
Mr. Drexel Nortoristar
Owner, BlackHorse Electric Ltd.
142 Rightside Road
Kitchener, Brampton
N1F 6Z5
Dear Mr. Nortonistar:
Since I can remember, I have had an interest in becoming an electrician. Over the years I have helped my father install lighting fixtures, wire outlets, and most recently, I assisted my uncle when he rewired his cottage. I am a grade 12 student at St. David Catholic Secondary School seeking a Co-op position as an electrician's assistant with Blackhorse Electric Ltd.
Some of the highlights of my experiences include the following:
I have acquired Fall Arrest, WHMISXO training and recently have just received my G2 license.
My previous Co-op placement was with Sparkling Electric Ltd., where I also worked during March Break and this past summer. I have gained some knowledge and work experience with this company and I look forward to learning even more.
I have gained knowledge about the tools and equipment that electricians use. Some of the tasks I have done are: run and pull low and high voltage wire, run PVC and EMT piping, lay out and hang receptacle boxes and junction boxes, tie in boxes, and wire and hang lights.
My resume provides more details about my skills and experiences. If you believe I would be a good candidate, you can reach me at home: Phone Sample Number Here to arrange an interview. Thank you for your time and consideration. I look forward to hearing from you.
Sincerely,
Alex Waltars
Enclosure
Third Example
Dear Ms. Jessica Tilman,
In my five-year career as a paralegal, I have honed my legal research and writing skills, and the attorneys I've worked with have complimented me on my command of case law and litigation support. Spiegel Law Firm's 20 years in practice proves that the firm has strong values and excellent attorneys, which is why I want to be a part of the Spiegel Law Firm team.
I currently serve as a paralegal for Chandler LLC, where I work closely with the partners on a number of high-priority cases. During my time here, I implemented a new calendar system that ensures timely filing of court papers. This system has prevented missed deadlines and allowed for better organization of internal and client meetings.
Previously, as a paralegal for the Neuerburg Law Firm, I received praise for my overall support of the legal team and my positive attitude.
My further qualifications include a bachelor's degree from Rutgers University, a paralegal certificate, and training in LexisNexis, Westlaw, and Microsoft Office Suite.
I would love the opportunity to discuss how I can contribute to your legal team. Thank you in advance for your consideration, and I look forward to hearing from you.
Sincerely,
Chase Broadstein
chasebroadstein@emailcentral.com
(222) 222-2222
Fourth Example
Dear Russ Roman,
I have a problem. See, my inbox currently (and embarrassingly) hosts 1,500 unread emails—including newsletters from at least 50 different brands.
But this problem only fuels my passion for creating emails that are worth opening. Because from my perspective, as someone who can barely get through their own stack of mail, that's a true win.
I've been following Vitabe for years, and can proudly say that I open every single email you send to me. I'm a sucker for a good subject line—"Take a Vitamin-ute—We'll A-B-C You Soon" being my favorite—and the way your email content feels both fun and expert-backed really speaks to me. This is why I'm thrilled to submit my application for a role as email marketing manager at your company.
I have over four years of experience working in the email marketing space. In my current role at Westside Bank, I was able to implement new email campaigns centered around reengaging churned clients. By analyzing data around the types of clients who churn and the engagement of our current email subscribers, as well as A/B testing headlines and newsletter layouts, we were able to increase email subscribers by 15% and convert 30% of those subscribers to purchase our product, a significant increase from the previous year. I also launched a "Your Credit Matters" newsletter focused on educating our clients on how they spend and manage their credit—which became our highest performing campaign in terms of open-rates and click-through to date.
Previously, as a member of the marketing team at Dream Diary Mattresses, I collaborated with the sales and product team to understand how I could best support them in hitting their quarterly goals. One specific project involving creating personalized emails for customers drew more people to come back to our site after 30 days than direct paid ad campaigns, leading to a 112% increase in revenue from the last quarter.
I take the content I write and the calendars I manage seriously, editing and refining to the point beyond being detail-oriented into scary territory, and I feel my experience and drive would greatly help Vitabe further develop their email program for success.
Thank you very much for your time and consideration. I look forward to hearing from you.
Lad Miller
lmiller@inboxeseverywhere.com
(987) 654-3210