Shanghai Government Scholarship (SGS) 2019
SGS Scholarship China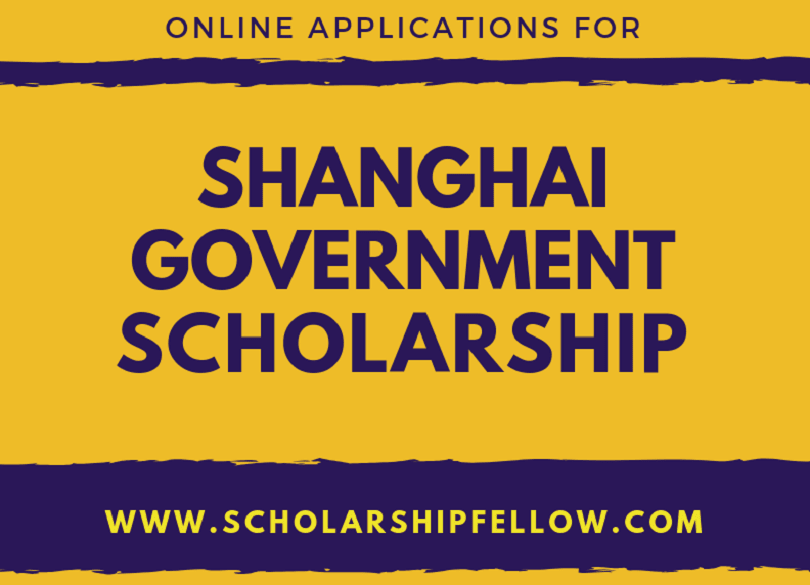 Shanghai Provincial Government offers Shanghai Government Scholarship (SGS Scholarship) 2019 to international students. Benefits of this SGS scholarship is of very much similar to that of CSC Scholarship.
Types of Shanghai Government Scholarships
Three types of Shanghai Scholarships are being offered to international students for Master & PhD
Shanghai Government Scholarship (SGS) Class A: Full Scholarship with 3000 RMB for MS & 3500 RMB for PhD
Shanghai Government Scholarship (SGS) Class B: Partial Scholarship No Stipend (Only tuition Fee)
Shanghai Government Scholarship (SGS) Class C: Up to 8000 RMB per year

Shanghai Government Scholarship Application Procedure
Shanghai Government Scholarship Application Process:
Step A: Make your account on SGS Scholarship Website
Shanghai Scholarship Website
Step B: Search for Universities Supported by Shanghai Government Scholarship Council
Check all universities based in Shanghai that offer Shanghai Government Scholarship.
Step C: (Optional Step) Try obtaining Acceptance Letter from any professor of the university where you wish to apply. How to email Professors?
Step D: Now you are required to fill two Online forms:
1- Shanghai Government Scholarship Form must be filled with proper care
In the application process, you must Select "SCHOLARSHIP TYPE A" and chose your desired degree course and University in an application and attach all required documents. After submission, download the online form so you can attach it with the University application
2- Now Apply on Targeted University Website where you wish to seek admission under Shanghai government SGS scholarship and then attach all required documents with the University application form (List of required documents available below), also attach Shanghai Government Scholarship form with your application material and submit online and by mail (As per University Requirements)
List of Universities for Shanghai Government Scholarship
List Of Documents Required:
– Degree copy Attested for SGS Scholarship
– Transcript copy Attested for SGS Application
– Medical (Physical Exam Certification)
– Passport Copy
– Acceptance Letter (Optional)
– English Proficiency Certificate
– Study Proposal or research plan or motivation letter or letter of intent
– Thesis Abstract for Ph.D. students
Application Procedure for Shanghai Government Scholarship Completed.
The answer to your Expected questions about Shanghai Government Scholarship:
Deadline for scholarship application: Check Host University websites
Application Fee: Some Universities require but search Host University Requirements
IELTS: Not Required
GRE: Not Required
Acceptance Letter: Optional
If you want to apply for the CSC Scholarship then follow this link:
CSC Scholarship Step by Step Procedure