Write a World-Class Leave Application Step By Step – Samples and Free Downloads!
Learn A-Z About Leave Application.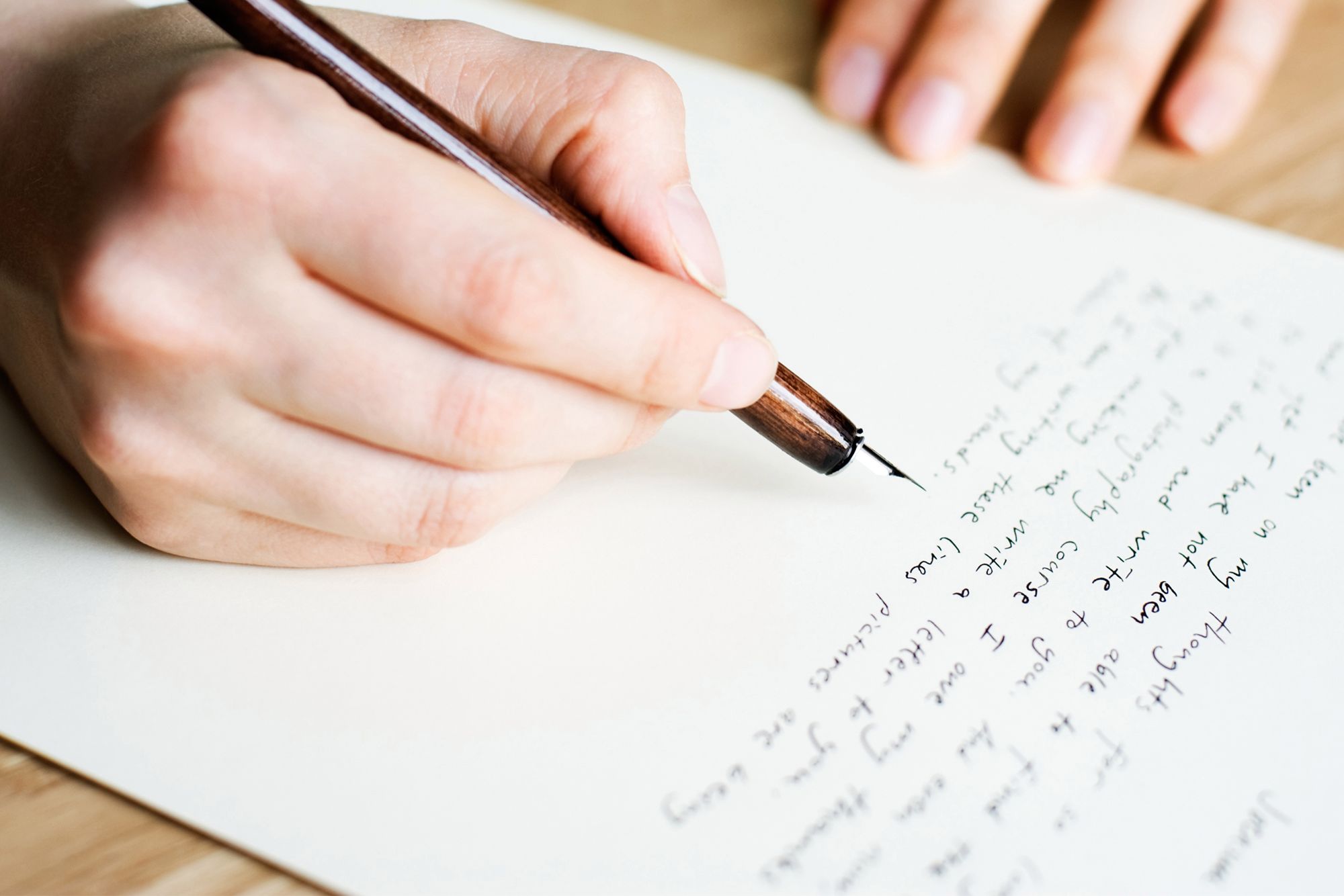 Introduction.
A leave application is basically a formal way of asking for a break from work for a particular time period. College students follow college rules to write the leave application letter. The reason for leave should be included in the application and it is essential to make sure that it is acceptable by your institute or organization.
If you are having a decent reason for leave application then your request will not be declined without any justification, particularly, when it is due to some personal reasons, like illness, urgent piece of work or for visiting sick parents, etc.
The leave of absence letter should be genuine, brief and to the point. Try to avoid grammar mistakes and punctuation errors as much as possible while writing an application. The leave application should not sound friendly or casual; rather it must be formal and professionally-written.
How to Write a Leave Application?
What is a Leave Letter?
Types of Leave Applications:
In the present work environment, a professionally composed leave letter can make a huge difference when it comes to communication. You may need a well-written formal leave letter or email for various reasons. Some of them are as follows:
Application for sick leave
Leave for visiting a doctor
Medical leave
Leave for marriage
Maternity/ Paternity leave
Leave for an urgent piece of work
Annual leave request
Study leave
Family support leave
Leave for community service
Leave application for visiting sick mother or father
Application Leave for vacation
Leave due to adverse weather
Sabbatical leave
Unpaid leave
Leave for appearing as a witness in court
Religious observance leave
Funeral leave
Pregnancy leave
Temporary disability leave
Leave for child care
Leave Application Format – Leave letter Format
A lot of things are involved in writing a leave letter whether it is a leave application for office, leave application for work, leave application for an internship, or leave application for school since you have to follow a specific format to ensure that your employer gets convinced for granting you leave for your required time period.
The following format for leave application can be used for writing a professional and likable application.
From,
Your name:
Designation:
Company name:
Date (Write the date on which you are writing this letter)
To,
Name of the employer:
Designation:
Company name:
Sub: Write down your subject of the application here
The leave letter body:
Section 1: of Leave Application body:
Normally in the first section, you should provide your details to the employer and inform him that you need a break from official activities. The duration of leave along with a good reason for leave should be stated too. Try to give short and concise information and do not write lengthy passages.
Section 2 of Leave Application:
In this section, you should tell the employer about the details and status of your current projects. You may hand over your incomplete work to any of your capable team members and address this issue in detail in the letter.
Section 3 of Leave Application:
The employer should be thanked in this final section for taking into consideration your leave. Provide a number for a contact in case of an emergency situation.
Closing:
Yours faithfully,
(Your signature here)
___________
(Your name here)
Leave Letter Sample – Leave Application Sample
A sample letter based on the leave application format for office is as follows:
To,
Andy Wood
Assistant Manager
Sinochem Group, China, Insert the date here
From,
Mr. James Roger
General Manager
Sinochem Group, China
Sub: Leave a for urgent piece of work
Dear Mr. Roger,
It is brought to your kind notice that I have to visit my village for five days. I have just purchased land and should be there for completing the official paperwork. I will leave tomorrow morning i.e. on "date comes here" and would return on "date here" after the completion of all documentation. Meanwhile, Mr. Woodward will be taking care of my projects. He is a responsible person and will keep you updated on the progress of the projects in my absence.
I will be very thankful if you consider this request and grant me leaves form "write date here". In case of an emergency, you can contact me on "your cell number".
Thanking you,
Yours faithfully,
Andy Wood
Leave Application Mails – Leave Letter Mail Format – Leave letter email example
Nowadays, communication through informal or formal emails is preferred in companies. Therefore, if an employee wants to go on leave for a specific time period then he has to send an email for this.
Although, letters also do the same job one can be sure by emails that it has been sent to the right person who can take the necessary steps immediately.  A few tips for writing a mail regarding leave application are as follows:
Tips for Writing Leave Application Mail:
The most important thing is to be very courteous and kind when writing an application for leave.
The content of the application should be formally written.
The reason and period of leave must be stated very clearly.
Supporting documents should be attached if needed.
Corrections should be made by rechecking the application.
Generally, in emails, the same format as that of a letter is used for writing a leave application. A basic format to write a leave application mail is provided below.
The format for Leave Application Mail:
From,
Your Mailing ID
Date (Date on which email is written)
To,
The receiver's mailing ID
Sub: Write down your subject of mail here
Dear,
The body of the mail should have a justification for leave, leave duration and status of assigned work followed by offering gratitude to the employer for sanctioning the leave.
Thanks and Regards,
Your name here 
Leave Application Mail Example – Application by email universal example
yourmail@example.com
Date: Month day, year
Sub: Funeral Leave
Dear Ashley,
I am writing this mail to inform you that my mother has passed away last night and my family needs me at this critical time. I am unable to come to the office today due to this sudden incident. The funeral prayers will take place today, therefore, please grant me leave for one day, i.e. date here. I am sorry for the inconvenience that will be caused due to my absence from the office. I will take care of the pending tasks and will complete them at the earliest possible after joining the office. In the meantime, Mr. Umar Shah will handle my responsibilities.
Thank you for your kind consideration.
Regards,
Amrita
Medical Leave Letter Example – Medical Leave Application
From:
Gene Trish
Resident Engineer
AECOM, USA, Date here
To:
Jason Nick
HR Manager
AECOM, USA
The subject of Medical leave: Medical Leave
Dear Mr.Jason,
It is brought to your kind notice that I am having a minor back surgery scheduled on "date here". I am planning to rejoin the office on "Insert date here". Upon having a successful surgery, I will get rid of the pain that has been inhibiting my movements for many years. All the required paperwork is enclosed with the leave letter. I am working very hard to complete all the projects being assigned to me before going on leave. I am also coordinating with my colleagues to ensure that they take care of my responsibilities in my absence without causing any inconvenience to you.
This surgery will really help me in focusing more on my job and becoming more productive. Your consideration regarding this issue is highly appreciated. In case of an emergency, please feel free to contact me on the phone.
Thanking you,
Yours faithfully,
___________
Gene Trish
Sick Leave Letter Example – Application for Sick Leave
A Sick leave application sample for illness leave is given in this section in order to give a better idea to the readers.
To,
Glenn Nadal
Security Officer
Date here
From,
Mickey Stratus
HR Officer
NTC Oman
Sub: Application for sick leave
Dear Ms. Stratus,
I am writing this application to inform you regarding my illness. I am having a severe headache and throat infection since last night. The doctor has advised me to take complete rest for four days, i.e.Date here.  The medical certificate is enclosed with the letter to confirm that I need the break from work to recover properly. I will try my best to check my account occasionally for important emails and continue doing some official work from home until returning back to the office. On joining the office, I am determined to catch up the work being missed during the leave.
Please let me know if any further clarification is needed in this regard. I am available 24/7 on my cell phone. Please feel free to contact me in case of an emergency. Looking forward to your prompt response on this matter.
Yours faithfully,
Glenn Nadal
Application for Urgent Piece of Work example
To:
Adam Gill
Procurement Officer
ABC, Kenya
Insert date here
Mr. Mick Adam
Managing Director
ABC, Kenya
Sub: Leave for an urgent piece of work
Dear Mr. Adam,
Most respectfully it is stated that I am a grade-17 procurement officer in the PPC section of the company. Respected sir, it will not be possible for me to attend the office today i.e. "insert date here", due to an urgent piece of work at home. I know that many important shipments are due today and it is my topmost priority to take care of them, but this work is very urgent and my presence is compulsory at home. I have provided the necessary documents to Sub-officer, Mr. Inman Mosel, who will handle the shipments in my absence. I am also available on 0000 111 222 in case of any query.
Sir, I have not taken any leave in the past three months; therefore, you are requested to kindly sanction my one day leave. Thanking you in anticipation,
Yours truly,
Adam Gill
Download Leave Letter Applications pdf: