Online Jobs for College Students – Earn Money Online
College Students Part Time Jobs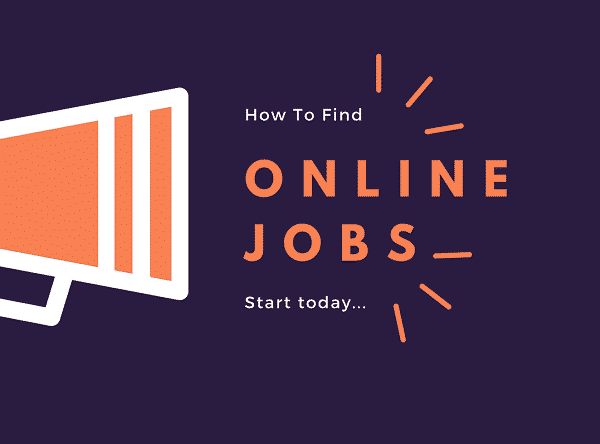 You can't talk about the 21st century without mentioning the internet where Online Jobs for College Students are now available. Internet usage has spiked over the last decade, which has created a global trading platform. People around the world now have an equal chance to earn income. The young generation is in the best position to take advantage of these opportunities. It was tough to earn a decent income from a part-time job some years back.  But now, a college student can conveniently earn reasonable income that can sustain them throughout their school year without going broke or deep in debt. A publication from Forbes also reckons with this saying that, with online jobs, students can drastically improve their standard of living. Thanks to the internet that made it possible to create online jobs for a college student. There are lots of online jobs but some people have a limited idea about the types of jobs that can be done online. This article unveils the opportunities for Online Jobs for College Students and helps you to get started.
Social media manager Online job :
Pay $15-$40/hour
As the name implies, you are responsible for managing the social media account of a company. You converse and establish good relations with people. Through this, leads are generated and these leads soon become potential clients /customers for the company. Your goal is to engage with as many people as possible and influence their buying decision.
How to get started:
You can start by sending your CV to companies within your region who might need your service. Alternatively, you can post your CV/resume on job agencies sites online.
It's even better to approach companies or brands you love, use or know a lot about. With your experience from using your personal social media account, either Facebook, Twitter, Google or other platforms like Pinterest, you are definitely equipped to do this job.
Online Tutoring jobs for college students:
Starting to pay $15-$20/hour
Online tutoring can be fun when you're a master in any given field/subject. There are tons of videos online offering tutorial lessons and this is only the beginning. Learning is gradually shifting from a physical classroom to a virtual classroom. So if you are knowledgeable in any field, it's time to commercialize your knowledge. It does not have to be academically related, if you're interested in the latest fashion, health and wellness, consultation, music it open to you.
How to get started:
With the help of Wyzant or Tutor.com, you are able to advertise your tutoring service. You can also apply to other companies to create awareness or prepare your course content and sell, but be sure to use the right advertising platform from this list to sell your service.
Data entry jobs for college students:
Pay $9-$16
Companies constantly need to update data. This does not require any skill. It's imputing information into a required format. In most cases, you transfer data from one format to an upgraded one. Whichever is the case, it is worth your while and it pays well too. On average, a college student should be able to type a minimum of 100 words per minute. If you are faster, then it will be easier to make more money with data entry jobs. There is no investment required, aside from having an internet connection and a laptop.
How to get started:
Platforms like Virtual Bee, Clickworker, DionData Solution and Upwork post data entry jobs online for college going students.
Resume writers jobs online:
Pay $15-$25/hour
People are in need of a well put together CV/resume. With a good command of English or any other language, you can help job seekers write a professional CV. Review this CV creating sites to help guide you.
How to get started:
You can also find ResumeEdge and WriterBay helpful when looking for resuming writing jobs. Jobs may not come frequently, but it is worth the try.
Search Engine Optimization Jobs Online for students
Pay: $12-$15/hour
Even though big companies like Google, Bing, and Yahoo are at the top of their game when it comes to updating algorithms, they still need a search engine evaluator to thoroughly browse through such updates for errors. As a search engine evaluator, you look at search result and provide feedback on the quality, usefulness and its accuracy
How to get started:
You can get search engine jobs from LeapForce, LionBridge and Appen Butler Hill among the host of others.
Beginning Online career on Blogger:
Pay varies
To meet up with changing trends, companies need to constantly upload new content to their blog. It's a way to keep customers and potential customers excited and warm. Blogging offers that avenue and that's how you can make money. All it takes is to choose a topic and write extensively about it. Research is required to have quality blog content. You also earn money when you market through affiliate marketing and a sponsored post.
How to get started:
You can get blogging jobs from job sites like Freelancer, UpWork or Hiresine. Another way to do this is to create your own website and upload content. A monthly investment of $2.95 is required for hosting your website. Blue host and Host gator are among the many hosting companies to host your website. To get you started, you can follow this guide to start a blog.
Content writer or Editor online jobs:
Pay: varies: $50+ per article
Article writing is a very lucrative job that you can earn from because of the many sides to it. You can write about anything and get paid for it. Just pick a topic that fascinates you and writes about it.  Added to this, you have to dig for information and this is where researching plays a role.  If writing is your passion, then this will be a good way to utilize your skills. After all, it's fulfilling to do what you love and get paid doing it. The freelance proofreading is also an option if you are not into writing content or do not have the time to prepare one. You can also proofread anywhere.
There are a number of sites that can pay you handsomely for writing articles.
Micro Freelancer jobs for college students:
Pay $5-$50/hour
Our mind is a storehouse with a wealth of creative ideas and you can turn that idea to money with just the click of a button using Fiverr. With platforms like this, you can pile up jobs that would eventually earn you a reasonable monthly income
For better pay, look up Gigbucks. Their pay rate is within $5 to $50 and Tenbux is between $5 and $10.
Online hiring for companies:
Pay: $20-$30/hour
Recruiting people for companies has been made easy with online hiring. As a recruiter, you are the connection between the company and the potential employee. Your role includes reviewing CV/resumes, posting job availability on jobs sites, hosting an interview and agree on salaries. Your annual take-home pay can be somewhere around $50,000 if you're working $20 – $30 per hour, which is the average rate.
How to get started:
Simply create an account with any of these sites
Freelancer
UpWork
SimplyHired
Why Do Work
CareerBuilder
Powerpoint presentation jobs Online or keynote presentation jobs
Pay: $5-$20
Being a college student, you are conversant with power point presentation. Topping it up with creativity, you will be a useful tool for companies or speakers needing presentation. To effectively communicate a line of thought requires effective communication and presentation. You are the connecting dot the company needs.
How to get started:
Simply put up a website that showcases what you do. You can check out presentationwork.com for a sample. Also look at Freelancer or UpWork for more of these jobs.
Genealogist Online Jobs:
Pay varies $70-$700 per project  
Surprised! People are intrigued by what they might find digging up their lineage and are also willing to pay as much as $700  per request and a minimum of $70. If as a college student you are specialized in this field don't look any further. This is an opportunity for you.
Virtual Assistant jobs for college students:
Pay varies with responsibilities $10-$20/hour
Are you skilled at keeping thing organized, meeting time schedules and an effective communicator who properly records the event, then this is for you. In this fast-paced generation, people are finding it hard to keep up with scheduled activities. You can help with itineraries and meeting appointments, especially for top management personnel. Taking up a job like this puts you under the radar of freelancer and self-employed professional.
How to get started:
These sites can aid you with getting virtual assistant jobs.
Transcriptionist Online Jobs for College students
Pay: $15-$25/hour
This job is pretty simple. It requires listening carefully to an audio and typing exactly what you hear. For a college student that needs an online job, this should fit into your schedule. No training is required to do this.
How to get started:
See below for sites that offer transcription jobs
You can take it to the next level, by starting your own transcription business. This even gives you the leverage of choosing your client. A helpful site will be Transcribe Anywhere. They also offer free introductory tutorials that can put you in motion.
14. Reward Program or Affiliate Site Earning Opportunities for Students
Pay: $5-$10,000 (Per Sale)
The affiliate and reward program offers an opportunity for everybody to refer their programs to their friends and family members and if a sale is done then you get your share out of it. No training is required for affiliate kinda jobs, you just have to promote their products and make the sales happen to earn your commissions.
Students can begin their affiliate sales career from the following websites: