List of Chinese Universities without Application fee (2019-2020)
CSC Scholarships - China Scholarship Council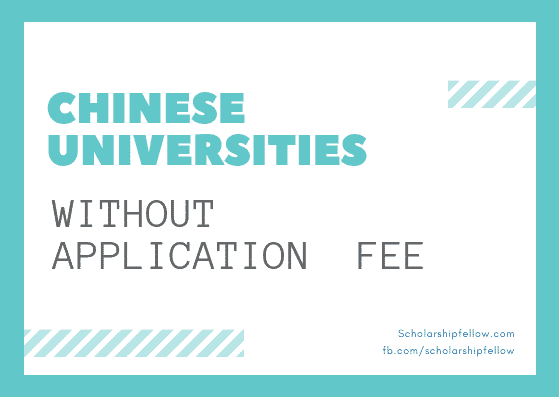 Chinese Universities offer admissions into bachelor, master and doctoral degree programs to international students of all countries; and to apply for an admission you have to submit your application for consideration of admission into Chinese University and Scholarship offered by China Scholarship Council. It must be noted that an applicant is required to pay an application fee to process your CSC Scholarship and admission application in a Chinese University. However, there are nearly 31 Chinese Universities where you can submit an application without paying an application fee.
The list of Chinese Universities without Application fee:
Huazhong University of China
Donghua University Shanghai (At the time of Application, no fee required)
Northwest Agriculture University of China
You can get familiar with the process to apply for CSC Scholarships in China and apply in any Chinese University. Please keep in mind that you can apply for CSC Scholarship in many universities at the same time. If you apply for more than one Chinese university for CSC Scholarship then your chances of winning a Chinese government will be increased vice versa.