Introduction.
Despite our best efforts to prevent incidents from happening at the workplace, it's always a good idea to be prepared for all kinds of situations. If an incident happens at the workplace, you will need to write a special incident report that documents what happened. Today we will help you learn everything there is to know about incident reports by showing you how to create them. Without any further ado, let's jump straight into it.
What is an Incident Report?
Right from the start, we want to mention that an incident report is an official document that monitors all workplace injuries, accidents, and illnesses. The document needs to include information such as why the employee can't continue working and what happened to them. In fact, the law requires all the specifics of the incident. We advise everyone to check their local government's website for additional details.
How to Write an Incident Report?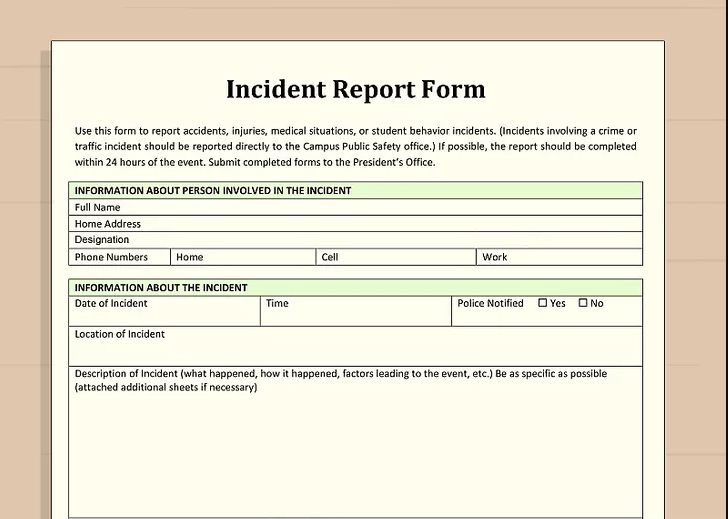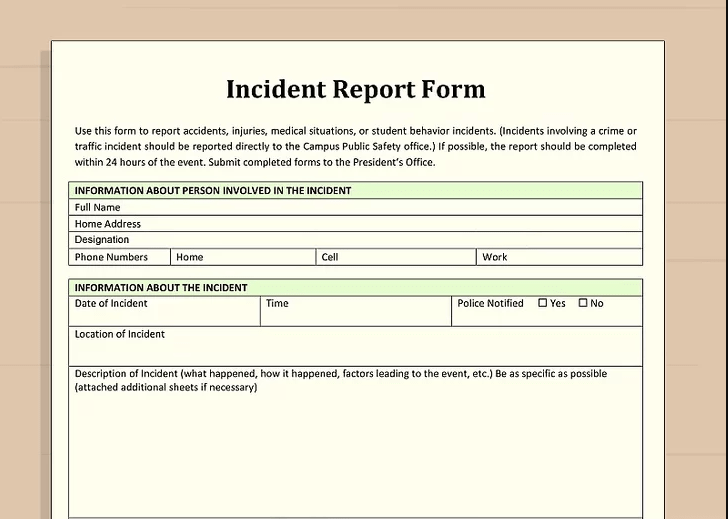 The only challenging part about writing an incident report is knowing what elements to include in the document. You don't need to worry if you are not familiar with the elements because we will list them below.
Type of incident (injury, near miss, property damage, or theft)
Location (Address)
Date/time of the incident
Name
Name of supervisor
Description of the incident, including the specific job site location, the sequence of events, and the results of the event
Whether or not proper PPE was being used
The root cause(s) of the incident
Associated hazards raised and resolved following the event
The affected individual's version of the events
Actions taken by concerned individuals after the incident
Description of injuries
How the decision was made to call (or not to call) emergency services
Treatment required
Witness name(s)
Witness statements
Photographs of the scene
Incident Report Template
Here is an incident report template that you can edit so to fit your specific requirements:
Incident Report
"On Friday afternoon, February 3, 2019, at 2 p.m. in ABC Shipping Co. located in 13th Avenue, Applewood, one of the warehouse workers (John Keegan) slipped and fell while carrying heavy (85 lbs) inventory. The root cause is believed to be the unavailability of a hand truck or pallet jack. Instead of waiting, John attempted carrying the load himself. A second possible cause is the condition of John's PPE, specifically his boots, which are very worn in certain places.
When John fell, his colleagues rushed to his assistance. Suspecting a fracture, the supervisor on the floor (Kathy Pickens) decided to call 911.
John said he felt a bit dizzy when he lost his balance and that he just 'tripped over his feet.' He tried to minimize damage to the load itself while falling, which may have led to a more awkward fall.
Two of his co-workers said that they noticed he was struggling a bit before the fall, but were busy with their own tasks and felt it would be rude to 'call him out.' See the attached witness statements for more info.
John was taken to a nearby hospital and a fracture to his wrist was confirmed. John will be out of work for a number of weeks.
The supervisor is currently working with the safety officer (Chris Darnell) to assess the condition of the floor, the number, and condition of hand trucks and pallet jacks on the floor, as well as the condition of company-provided boots over two years old."